Reunions
Goodenow Family Association Reunion 2018, to be held in Sudbury, MA
The Early Bird Program, beginning on Monday, July 16, will take us to area sites and attractions such as Bostonís Freedom Trail, Plymouth Plantation, a whale watch, the Peabody Essex Museum in Salem and as much else as we can squeeze into three days. Details will follow.
The Main Program will begin on Wednesday evening, July 18 and will end on Sunday morning, July 22. It will follow our usual format of discussions, presentations and tours of direct interest to GFA members. Those activities will include:
Wednesday evening: Welcome Dinner
Thursday morning: Business Meeting
Thursday afternoon: Presentations of general interest to GFA members
Thursday evening: Dinner at the Wayside Inn, a favorite tradition of regular reunion attendees
Friday all day: A bus tour to sites associated with the Goodenow Family in New Hampshire and Maine, if sufficient Goodenow-related sites can be identified
Saturday morning: Additional Business Meeting (if required)
Saturday afternoon: Tour of Goodenow sites in Sudbury
Saturday evening: Farewell Dinner with speaker
Sudbury morning: Farewell breakfast at the Reunion Hotel
Costs
Basic registration fees are currently estimated to be as follows:
$60.00 per individual.
$85.00 for families in a single generation and their minor children.
$25.00 per individual or family for a single day.
There will be no separate registration fee for the Early Bird Program. Reservation forms will be sent to pre-registrants with additional program details and finalized costs.
Accommodations
We will contact and select a hotel suitable for our needs based on pre-registration feedback.
Pre-Registration
All are invited! Those considering attending any part of the 2018 reunion, July 16-22, are requested to complete and submit the pre-registration form below. The deadline for program registration will be June 1, 2018.
Help Wanted
We still have many committees or individual jobs to fill in preparation for the reunion. They will include the following:
Main Program Committee
Souvenir Committee
Reunion Booklet Committee
Early Bird Program Committee
Friday Day Trip Committee
Please indicate your interest in participation on any of these committees by contacting Hal Cutler at 163 Landham Road, Sudbury, MA 01776, or by email at hcutlercfpe 'at' verizon.net. If any questions, please call (978) 443-2525.
---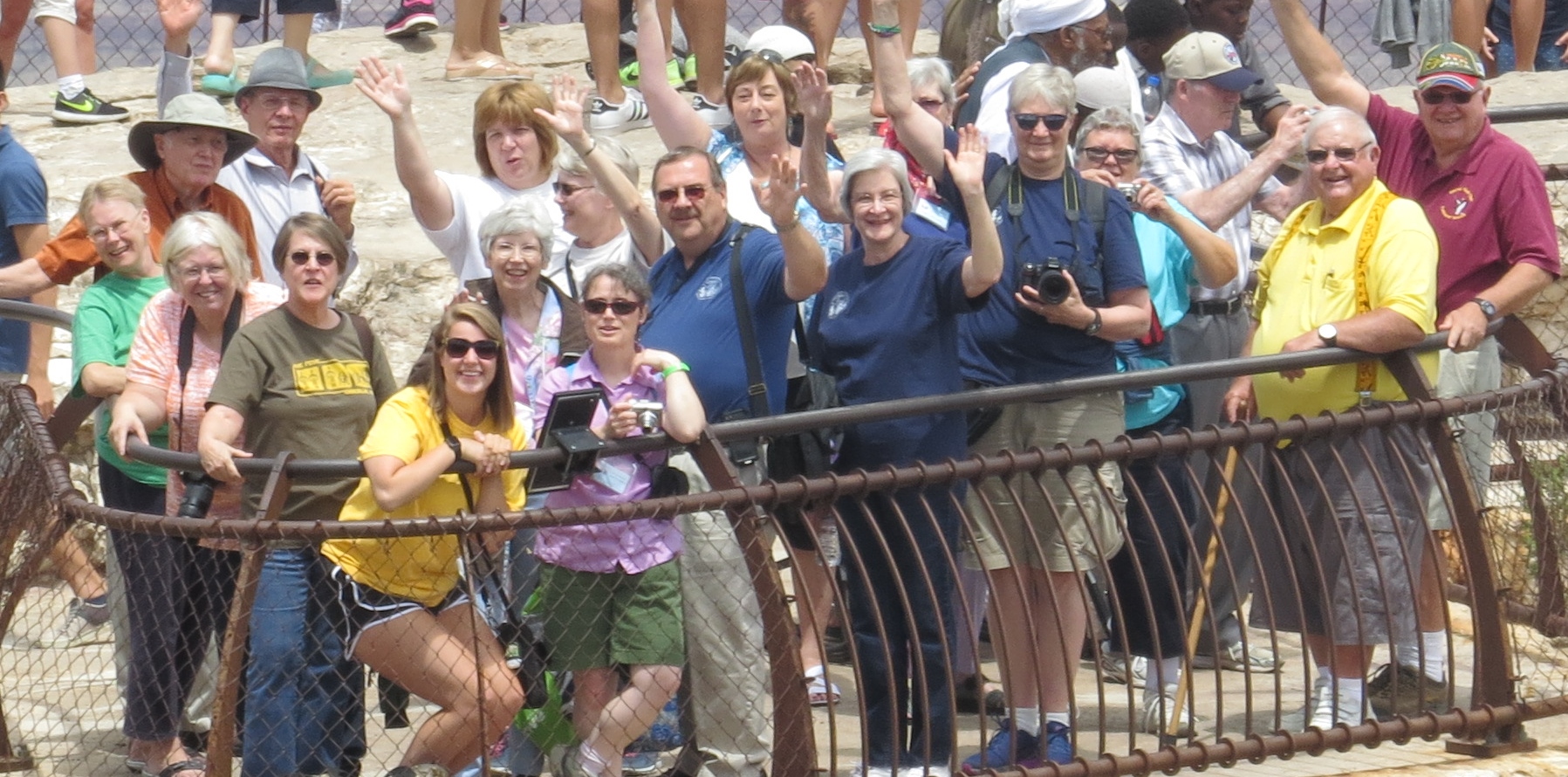 The 2016 biennial reunion was held in Flagstaff, Arizona. Other recent reunions include the 2014 reunion in Grand Rapids, Michigan, the 2012 reunion in Washington DC and the 2010 reunion in Salt Lake City.
---
Sudbury - July 2008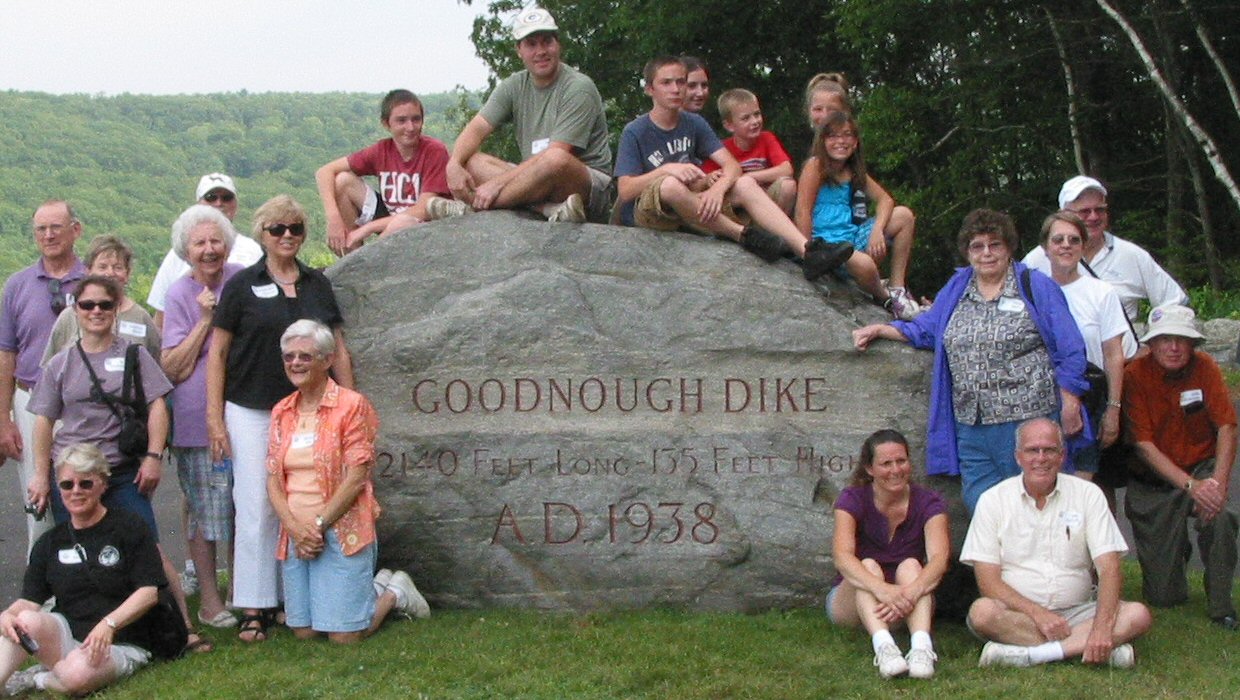 The 20th anniversary reunion was held in Sudbury, Massachusetts in honor of the 370th anniversary of the arrival of the immigrants to Sudbury.
See the August 2008 issue of Goodenows' Ghosts for details.
---
England - July 2007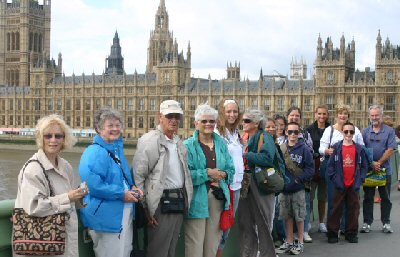 Twenty four GFA members traveled to England to visit some of the sites associated with the Goodenow immigrants in the 1600's.
Places visited include Arundel and Old Wardour Castles, churches in Ebbesbourne Wake, Donhead St. Andrew, Donhead St. Mary, Semley and Shaftesbury, Salisbury Cathedral, Old Sarum, Stonehenge, Isle of Wight and museums in Dorchester and Chichester. The Early Bird program included a double decker bus tour of London and tours of Hampton Court and Windsor Castle.
A highlight of the trip was the opportunity to meet Jenny Potter, GFA's U.K.-based genealogist, and hear first-hand of her activities and progress in finding traces of our English forbears in the 16th and 17th centuries.
See the August 2007 issue of Goodenow's Ghosts for more pictures and essays contributed by the travelers plus an in-depth account of Ms. Potter's research in England.
---
South Africa - August 2003
Eighteen GFA members plus five family friends attended the Great South African Adventure in August 2003 hosted by Stanton Goodenough, GFA president. Stan, who lives in the Howick area of South Africa, led the group on a trek across the country from Cape Town to Durban to Kruger Park, visiting landmarks such as Table Mountain, Robben Island (where Nelson Mandela was imprisoned for nearly 27 years), the Cape of Good Hope, battlegrounds in Natal where the British and Zulus clashed and a Zulu cultural center. Highlights of the trip included a tour of the oldest black township near Capetown and a memorable visit to Adams Mission (now a school) where Stan's great-grandparents were missionaries to the Zulus in the 1880's.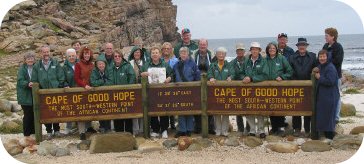 Four days were spent at the world-famous Kruger National Wildlife Park where the group quickly spotted the big five (buffalo, elephant, lion, rhino and leopard) and a host of other wild creatures in natural habitat. Some of the group continued on to Victoria Falls in Zimbabwe for an additional adventure.
See the November 2003 issue of Goodenows' Ghosts for a detailed account of the tour.
---
Seattle Reunion and Alaska Cruise - July 2002
More than 60 GFA members gathered in Seattle for the "North by Northwest" Reunion in July 2002. Sightseeing excursions were arranged to notable Seattle sites such as Mt. Rainier, Pike Place Markets, Snoqualmie Falls, the Space Needle and Mount St. Helens. After the reunion, half of the group journeyed together to Vancouver to board Royal Caribbean's Vision of the Seas for a 7-day cruise up the Inside Passage to Alaska. Three ports of call were visited -- Skagway, Juneau and Ketchikan -- as well as the Hubbard Glacier and the Misty Fiords. See the November 2002 issue of Goodenows' Ghosts for pictures.
---
©The Goodenow Family Association, Inc. - Contact webmaster